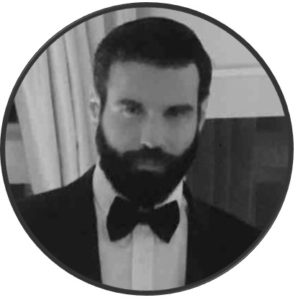 Shervin Teymouri, M.Eng., P. Eng.
Principal Mining Engineer
With over a decade in the industry, Mr. Teymouri has experience as a consultant, engineer, and operations specialist as a mining engineer for base, precious, and industrial metals projects. His combined financial and mining engineering experience has strengthened his credibility to interpret, evaluate, and comment on the feasibility of mining projects, whether underground or open pit. His involvement in mine finance and strategic mine planning has focused on the maximization of mine returns and aligning mine planning with project financial objectives. Mr. Teymouri is an Adjunct Professor of mining engineering and lecturer at the University of British Columbia, Faculty of Applied Science, Norman B. Keevil Institute of Mining. Shervin is a board member of several private and public mining companies.
Grazyna B. Chrobok, P.Eng.
Senior Mining & Rock Mechanics Engineer
Grazyna is Mineit's senior mining and rock mechanics engineer, providing engineering services in the areas of mine design and project permitting. She has over 20 years of professional experience in mining engineering, rock mechanics, and technical
Grazyna has experience in conducting stability assessment and geotechnical investigation of rock slopes and underground excavations. She is an expert in developing empirical mine design methods and calculating underground support system design and mining methods selection.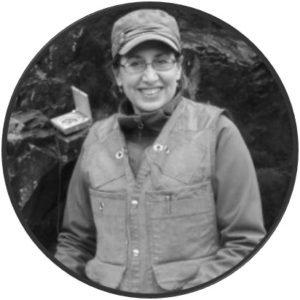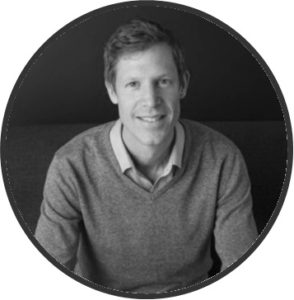 Mike Waldegger,B.Sc, P.Geo.
Principal Geologist
Mike Waldegger has over 15 years of experience in mineral exploration and mining, including resource estimation, planning and supervision of large diameter reverse-circulation bulk sample drilling and diamond drilling programs, database management, and exploration till sampling. As a consultant, he has carried out assignments in a variety of commodity types and mineralization styles on projects located in North America, South America, and Africa. Prior to his work as a consultant, Mike worked for De Beers Canada, Western Mining Corporation, and the Ontario Geological Survey. He has experience working on gold, silver, copper, molybdenum, zinc, lead, diamond, iron, phosphate, and fluorite projects, in a wide range of geological environments and regions.
Greg Mosher, B.Sc., M.Sc, P.Geo
Principal Geologist
Greg has more than 40 years of geology experience with project locations across North America, South America, Asia, Greenland, North Africa, and Europe. He is an expert in mining operations evaluation and mineral properties, mineral resource estimations, design and management of geological exploration programs including mapping, geochemical and geophysical surveying and diamond drilling. Greg is also a qualified personnel and has been author of numerous technical reports primarily for National Instrument 43-101 and JORC reporting codes.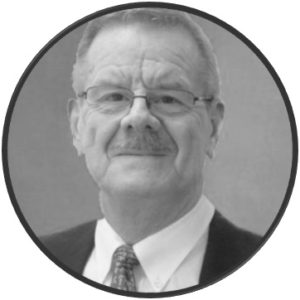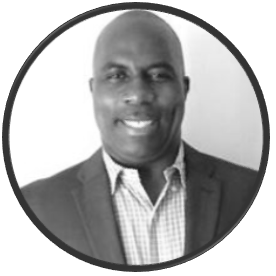 Hubert Mvondo, Ph.D., P.Geo.
Principal Structural Geologist

Hubert has more than 20 years of research, mineral exploration, and mining experience working on various base and precious metal deposits in different terranes, including greenstone belts. He combines different data sets (structural, geophysical, drill core, and geochemical data) using various 2D GIS and 3D modeling programs to study the geometry and kinematics of rock masses at different scales and controls on fluid flow through time for exploration targeting and engineering design.
Hubert is a NI43-101 QP and specializes in geological and structural mapping, exploration targeting, geological modeling and resource modeling.
Ardeshir (Ardy) Sharifabadi, Ph.D, P.E., P.Eng, PMP
Principal  Geotechnical Engineer
Sharifabadi has 15 years of knowledge and expertise in mine geotechnical and tailings engineering, currently registered as a professional engineer in Canada (P.Eng – APEGA) and in USA (P.E. – Colorado State) and certified with project management institute (PMI) as a Project Management Professional (PMP). Extensive work in designing, monitoring and planning of tailing dams, site investigations, settlement analysis, tailing management, and dump design and monitoring. Mr. Sharifabadi is recognized for his experience and skills in numerical modeling, slope stability and seepage analysis. He has worked on oil sands and precious metals mining projects in both operations and consulting roles. Strategic planning and integration of mine planning, geotechnical site assessments, and tailing management and dam safety are his area of focus.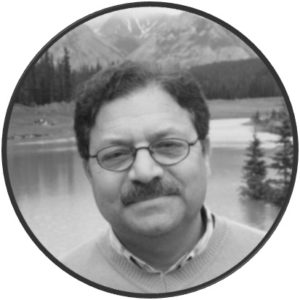 Khalid Zaka, M.Sc., P.Geo.
Senior Geologist
Khalid Zaka has extensive experience in engineering geology, including geotechnical investigations, developing soil and rock field and laboratory testing programs, and soil and rock mass characterization, analysis, interpretation, and data reporting. He has a comprehensive understanding of slope stability failure mechanisms, and extensive experience in identifying slope instability issues, performing design analyses, and overseeing field investigation programs. Khalid was a lead for the geology, geotechnical, and hydrogeological aspects of a feasibility-level study for an underground mine and shaft project in Saskatoon, and the foundation evaluation of a proposed tailings dam in British Columbia.
Jessica Daniel, P.Geo
Senior Geologist
Jessica is a geologist with broad experience in various deposit types: pegmatites, orogenic gold, porphyry, epithermal, VMS and the Sudbury basin. Experience has been both in the field and desktop based. She is proficient in various facets of exploration, including exploration program implementation and management, as well as property evaluations and business development.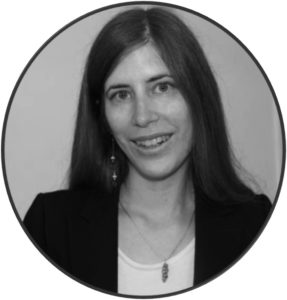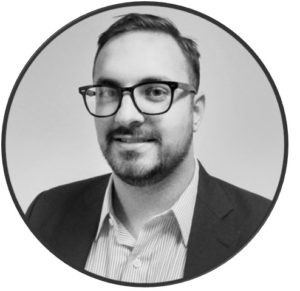 Mike Konnert, B.Comm.
Corporate Development
Mr. Konnert has nearly a decade of experience in the natural resources industry, specifically in executing successful corporate development and capital market strategies for leading mining companies. Mr. Konnert started his career with Pretium Resources (TSX-PVG) in investor relations following their $265M IPO, later moving to the role of Associate with Advanture Capital Partners, a mining focused merchant bank. Following that, he spent three years with Riverside Resources (TSX.V-RRI), a prospect generator, where he managed corporate development and investor relations. Most recently in a development role, Mr. Konnert helped grow SNL Financial's Metals and Mining arm, the industry's largest database, research and consulting group, toward their $2BN merger with Standard and Poor's Capital IQ.  After the sales of SNL, Mr. Konnert formed Mine Capital Corp., a private equity partnership, which acquires and develops mining assets.
Mr. Konnert's specific skill set includes comprehensive investor communication, capital raising, restructuring and taking companies to market. Mr. Konnert holds a Bachelor of Commerce from Royal Roads University and a Diploma in Entrepreneurship British Columbia Institute of Technology.
Nikhil Agarwal, EIT
Mining Engineer
Nikhil is a mining engineering graduate from UBC with technical experience in the mining and energy sector. He has had varied experiences working as an engineering student. His two most prominent roles were working as an Assistant Project Engineer for Alfa Laval in Singapore, and as a Mine Dewatering Engineering Intern for Shell Albian Sands at their Muskeg River Mine.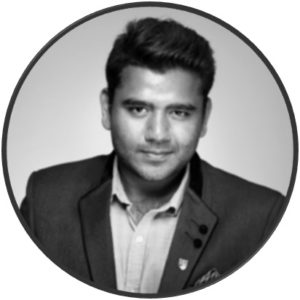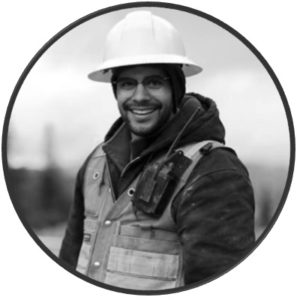 Michael Mee, EIT
Project Engineer
Michael Mee is an E.I.T. with a Bachelor of Applied Science in mining engineering from the University of British Columbia. He has over 3 years of experience in the mining industry including experience in small-scale mining operations. He has previously worked with Hawthorne Gold Corp. and Dease Lake Jade Mine Ltd. on exploration and drilling programs in the Cassiar Region of British Columbia. Michael also has 6 years of experience in the residential and commercial construction industries, including 2 years of project management experience. As President of Quartz Creek, Michael has provided technical services for the small scale mining including a mine feasibility study and mine permitting.
Shengan Cheng, EIT
Mining Engineer
Shengan is a mining professional with over two years of experience in precious metals, oil sands, coal, and gemstones. His approach to problem solving and value creation is driven by concepts in "big data" and predictive analytics, which allowed him to deliver effective solutions and create powerful engineering tools for his past teams–in operation and corporate based settings.
In his current responsibilities as an engineer and analyst, Shengan is building on his past experience by providing support for clients in the mining and metals industry and capital markets. Recently, he has also developed an interest in accounting and legal fields, and is exploring ways to incorporate them into his existing practice.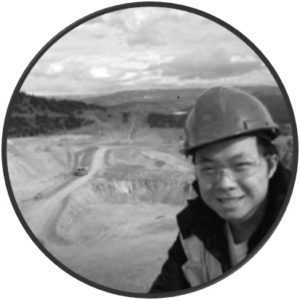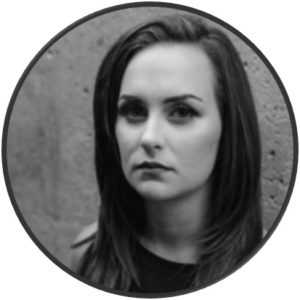 Elena Pakalnis, BSc., MASc. Candidate
Permitting and CSR Specialist
Elena is a mining and environment master's student in the Faculty of Applied Science, Norman B. Keevil Institute of Mining with an undergraduate degree in Applied Biology. Elena has extensive professional experience working with marginalized mining communities. She has contributed research for the United Nations Industrial Development Organization's (UNIDO) Global Mercury Project while working on her master's degree. Elena is specializing in environmental permitting and corporate social responsibility.