Mineit provides Mineral Resource Estimation in a variety of mineralization styles and deposit types. Our estimates have been reported by mining companies to support first time disclosures of Mineral Resources to Preliminary Economic Analyses. All of our Mineral Resource estimates are peer reviewed by a professional geoscientist to ensure best practices have been followed, and industry standards maintained. We can prepare reports to support the public disclosure of exploration results and Mineral Resource estimates for your company's mineral project. We prepare Technical Reports in accordance with National Instrument 43-101 Standards of Disclosure for Mineral Projects (NI 43-101), and Competent Person's reports in accordance with the JORC Code.
Our workflow includes: site visit, exploratory data analysis, 3D modelling, data analysis by rock type or domain, compositing, interpolation of grade and classification of Mineral Resources as Measured, Indicated, or Inferred.
Our toolkit includes conventional mine software packages such as Geovia Gems and Maptek Vulcan for 3D modelling and grade estimation, Aranz's Leapfrog Geo 3D modelling software for domain modelling, and Sage for geostatistical modelling. We also use MS Excel and some GSlib programs to perform classical statistical analyses.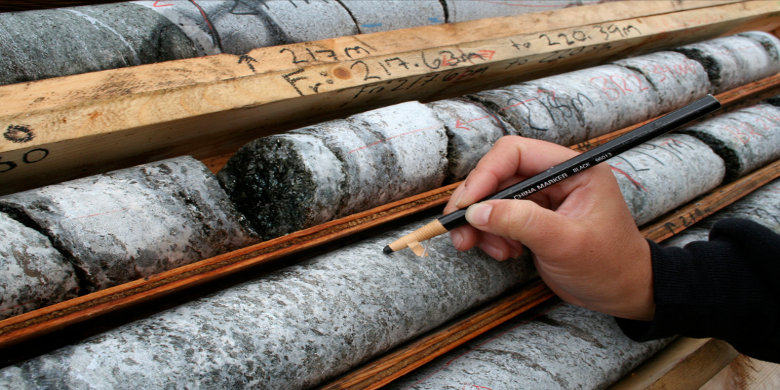 Our Geological Services include:
√  Assessment of deposit geology and the controls on mineralization
√  Database verification against assay certificates and drill logs
√  Assessment of sampling procedures
√  Assessment of quality assurance and control protocols (QA/QC) and their results
√  Univariate and bivariate analyses of assay data
√  Analysis of grade across contacts between rock types or domains
√  High-grade outlier analysis
√  Geostatistical analysis (modelling experimental variograms)
Can we help?  Give us a call at +1 604 620 1300 or Contact Us at [email protected]